Ⅰ.Introduction:
Haze meter is designed for plastic, films, glass, LCD panel, touch screen and other transparent and semi-transparent materials haze and transmittance measurement.Haze meter can be widely used in labs, factories or worksites, it can meet haze measurement requirement for all industries.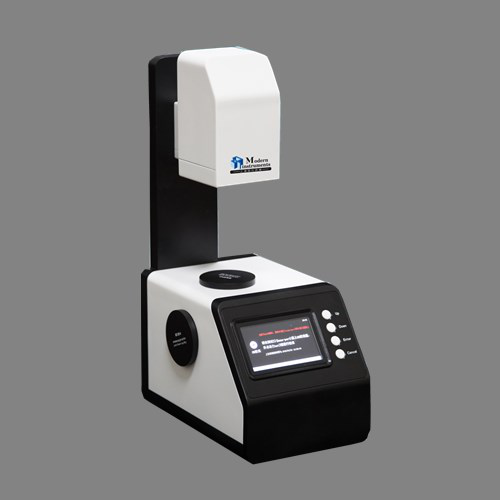 Ⅱ.Haze Meter functions:
1.Haze meter coforms to standards: ASTM D1003/D 1044, ISO 13468/ISO 14782, JIS K7105, JIS K 7361, JIS K 7136, and GB/T 2410-2008.
2.Haze meter can provide haze and transmittance value under CIE-A, CIE-C and CIE-D65 light sources.
3.Haze meter contain compensation method which provides higher accuracy on test result.
4.Open sample measurement area to make it can measure samples at any sizes.
5.Haze meter adopts 5.0 inch TFT display screen for friendly interface.
6.Haze and transmittance analysis software to meet customer,s different.requirement on data analysis and management.

Ⅲ. Main Technical Parameters:
Light Source

CIE-A、CIE-C、CIE-D65

standard

ASTM D1003/D1044,ISO13468/ISO14782,JIS K 7105,
JIS K 7361,JIS K 7136,GB/T 2410-2008

Measurement parameter

HAZE, Transmittance(T)

Spectral Response

CIE Luminosity function Y/V(λ)

Wavelength Interval

10nm

Geometry

0/d

Measurement

Aeasurement Range

16.5mm/21mm

Measurement Range

0-100%

Haze Resolution

≤0.01unit

Haze Repeatability

≤0.1unit

Sample Size

Thickness≤150mm

Display

5 inch TFT LCD screen

Memory

20000 values

Interface

USB

Power

110-240V/50-60Hz

Working Temperature

+10-40℃(+50-104°F)

Storage Temperature

0-50℃(+32-122°F)

Size

L×W×H:310mm×215mm×540mm

Standard Accessory

PC software(Haze QC)

Optional

Measurement Fixture, Haze Standard Plate
IV.Appearance and structure:
Ⅴ. Ordering Information:
| | |
| --- | --- |
| Type | Name |
| XD-2335 | Haze Meter |
Ⅵ. Documents: