Ⅰ.Introduction:
1.The "Gloss meter" described in this manual refers to the mirror gloss meter or specular gloss meter , also known as "vancometer".
2. The "Work Tile" described in this manual refers to the glossmeter's ancillary equipment, which is a standard component used for device calibration.
3. Do not use this device in a strong electromagnetic environment.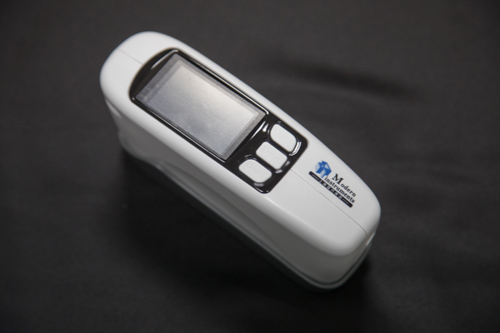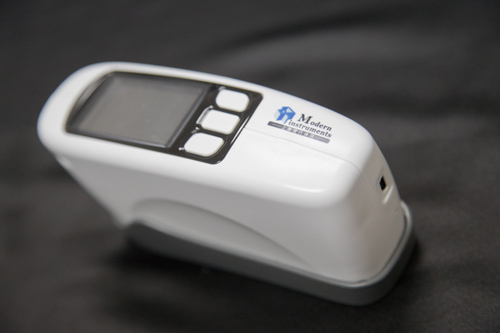 Ⅱ. Functions:
1.One button measurement.Measuring light's angle of incidence complies with ISO 2813 standards.
2.User-friendly design, good human-machine interface.
3.10,000 test records storage capacity. Storage structure : 100 samples data with 100 related date sets saved for each sample.
4.Data browsing.
5.Low power and low data storage space prompts.
6.USB and Bluetooth connectivity.
7.Micro printer connecting support.
8.PC data management software, to manage gloss data.

Power Supply : Standard +5V external power supply. No load voltage +5.3V.
Standard Tile : A standard selr-diagnostic tile for the
glossmeter , to conduct device calibration.
USB Cable :PC communication cable.
CD : The CD-ROM has PC-based device support software.

Optinal Accessories
SD Card : Provides external SD card storage function for the device.
Micro Printer : Supports printing of measurement results.

Ⅲ.Comprehensive Gloss Meter Standards:
1. ISO2813,ISO7668
2. ASTM D523,ASTM D2457
3. GB/T9754,GB/T13891,GB/T7706,GB/T8807
All Gloss Meter performance indices comply with national JJG 696-2002 Metrological Verification Regulations for 1st level working device.
Gloss Meters are widely used in areas such as :Paint coatings , decoration materials, building materials , plastic materials , bamboo and wood products , ceramic products , leather products ,thin film , paper ,printing ink , car mainte-nance, molds and many other areas that require surface gloss measurement for materials and products.

IV. Main Technical Parameters: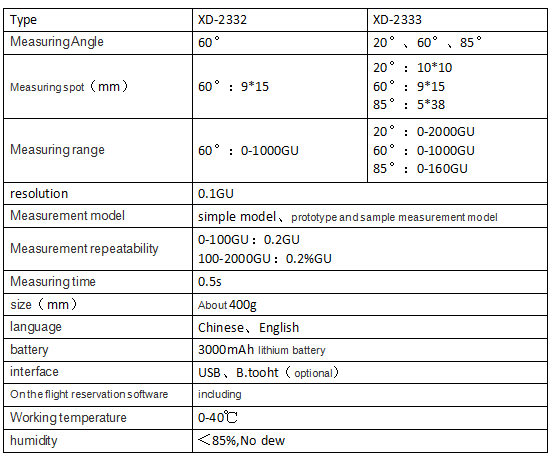 Ⅴ. Ordering Information:


MR.Peter.+8613341635152 
Email:info@moderner.com
Tel:+862159884839  Ext.810
Fax:+862162268724
Address:No 18, Xuwang road, Qingpu district, Shanghai, China