On April 23, 2020, our company went to suzhou anxin weigang wood co., ltd. to install microcomputer controlled electronic universal testing machine (tension machine).
The engine structure is formed by the upper beam, the middle beam, the lower beam and the bottom panel with two pairs of ball screw-rod and a vertical column. The all-digital AC motor drives the reducer and the synchronic gear belt, so as to turn two pairs of high-precision and seamless ball screw-rod, and to make the beam move up and down.The high-precision and seamless ball screw-rod has improved transmission efficiency and displacement precision. The upper beam and working table is fixed with high-intensive light bars, which constitute a highly rigid frame structure.
Work hard, adhere to provide customers with quality service, customer recognition and support will make our work more meaningful!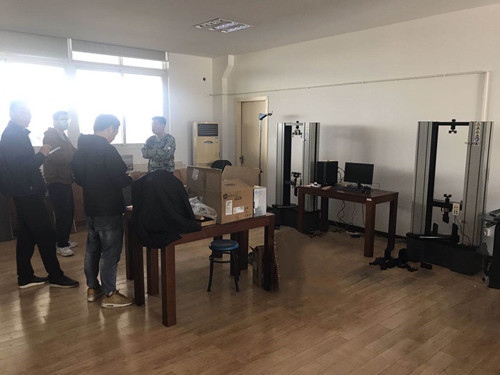 The label: moderner,WDW,service